ENCYCLOPEDIA OF PREHISTORY
A top ten science reference source in the USA (2002).
Over 1000 illustrations.
Over 500 diagrams.
Publisher:
USA Facts On File
8 1/2 in x 10 7/8 in
(216mm x 276mm)
400 pages
two colour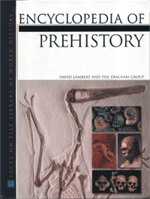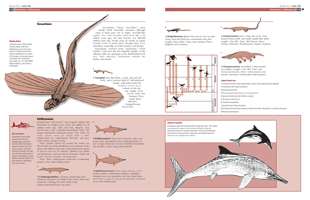 LIFE ON EARTH
series
Six books for young readers, grades 4 to 8 (9 to 13 years) which explain the evolution and diversity of life on Earth.
BEFORE LIFE
FIRST LIFE
LIFE IN THE SEA
LIFE ON THE LAND
LIFE IN THE AIR
THE FIRST HUMANS
Publisher:
USA Facts On File
China Shanghai Scientific
7 3/8 in x 9 1/4 in
(187mm x 235mm)
112 pages
two colour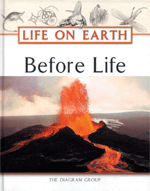 COLOUR PREHISTORY
Four hundred colour pages of prehistoric creatures.
Gems publishers:
Prehistoric
Holland Spectrum
Russia AST
UK HarperCollins
Dinosaurs
Czech Ottovo
Holland Spectrum
Russia AST
UK HarperCollins
3 1/4 in x 4 5/8 in
(82mm x 117mm)
each 192 pages
four colour
Super Little Giant Books publisher:
USA Sterling
4 3/16 in x 5 1/4 in
(106mm x 133mm)
each 288 pages
four colour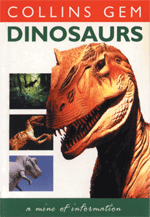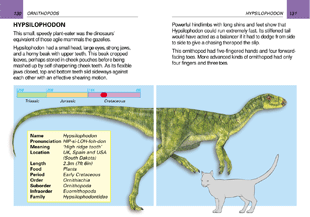 FIELD GUIDES
1 THE FIELD GUIDE TO THE EARTH
2 THE FIELD GUIDE TO PREHISTORIC MAN
3 THE FIELD GUIDE TO PREHISTORIC LIFE
4 THE FIELD GUIDE TO DINOSAURS
5 THE DINOSAUR DATA BOOK
Publishers:
UK/USA Facts On File 1, 2, 3
Random 5
Japan Dai Nippon 5
UK HarperCollins 4,
Bloomsbury 5,
Cambridge University
Press 1, 2, 3
Wordsworth 4
Brockhampton 5
USA Avon 4, 5
France Larousse 2, 3, 4
Germany Arena 1, 2, 3, 4
Italy Vallardi 5
Japan Heibonsha 2, 3, 4
Spain EDAF 1, 2, 3, 4
Sweden Forum 2, 3, 4
Thailand Trasvin 5
7 in x 9 in
(178mm x 229mm)
each 256 pages
two colour